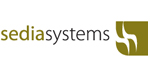 Sedia Systems is a leading manufacturer of educational furniture for lecture hall, classroom and auditorium seating. They offer the industry's widest range of innovative fixed seating and a complete line of classroom chairs and tables, multi-purpose seating, training tables and training tools – all designed by some of the world's foremost furniture designers.
Experienced engineers and interior designers create custom room layouts for any fixed seating project. Dedicated representatives are located throughout North America and assist with product information and installation. Knowledgeable project managers facilitate project specifications, product orders and delivery and installation schedules – on time, on target and within budget.

http://www.sediasystems.com
---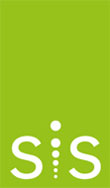 SIS Ergo is a 100 year old manufacturer of height adjustable furniture and products for learning environments. Their high quality ergonomic furniture has applications in office, health care, and education markets. Furniture by SIS Ergo encourages better health and increased productivity by adjusting for individual comfort preferences, and adapting to individual learning and working styles.
SIS Ergo offers manual, crank and electric height adjustable workstations and ergonomic accessories.

http://www.sisergo.com/
---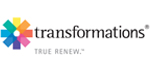 Transformations is a leading manufacturer of "renewable" lounge seating. The concept of "Renewability"is built into the method of manufacturing furniture at Transformations that empowers its customers to quickly and easily maintain or replace the fabrics on their furniture. The "component" design aspect of its furniture lends itself well to customization and special designs.
5 Collections of furniture are offered, ranging from Classic Designs to Contemporary, from larger footprints to smaller, from fully built to Modular.

http://transformationsfurniture.com
---